Volunteer Profile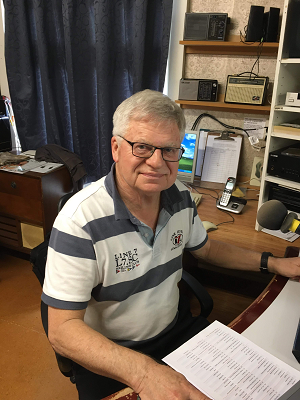 Brian Williams
Announcer/Chairman
Currently Chairperson - Tauranga Village Radio
Growing up in inland Taranaki, I rode a horse to a single teacher school. Work history included engineering design and marketing in Auckland.
After the 1987 financial crash and two redundancies I entered Real Estate sales where my biggest success was finding my wife, Cecily. We both have children and now grandchildren.
We moved to Papamoa in 1999 and several years of pumping petrol, packing kiwifruit and various other experiences I found work with building supply companies.
I enjoyed a music spectrum from piano sonata's to powerful rock anthems and am involved in two U3A groups (jazz appreciation and a fun group singing old favourites) plus membership of Rotorua based BOP Blues Club.
When looking for Volunteer work I learned that Village Radio were looking for people and now enjoy the experience of contributing to a marvellous community asset while being indulged with great music.