Volunteer Profile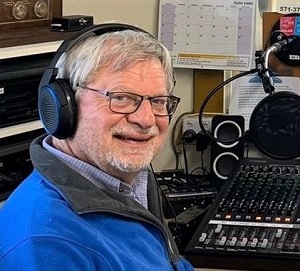 Brian Williams
Announcer
Currently Chairperson - Tauranga Village Radio
Growing up in inland Taranaki, I rode a horse to a single teacher school. Work history included engineering design and marketing in Auckland. During a stint selling Real Estate, I met and married my wife Cecily in 1998 and moved to Papamoa. We both have children and grandchildren. In this region I've worked in a variety of industries, mainly in Te Puke and Papamoa.
I joined Village Radio as an announcer in 2013. I see Village Radio's role as being a music companion for seniors, particularly those who cannot get out and socialise. The biggest thrill for me is when a piece of music revives a special memory for a listener. Catch me from 1pm on Wednesdays, finishing with an hour of Jazz from 4pm.
Other interests include being co-convenor of a U3A jazz appreciation group. We live in a retirement village where I am secretary of the entertainment committee, as well as performing in a variety of stage productions.