Volunteer Profile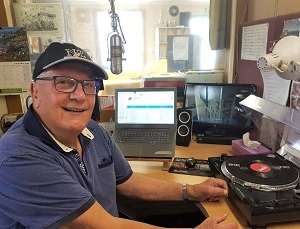 Kelvin Roach
Treasurer/Panel Operator
Born and educated in Hamilton, I commenced work as an apprentice electrician with N.Z. Railways. On completion of my apprenticeship I was transferred to the signals and maintenance section where I remained until my retirement in 1994.

I married my wife in 1962 and have a family of four daughters who are now all married. We have twelve lovely grandchildren. My Wife and I spend considerable time travelling to see family and friends, enjoying their company, especially when all the family are together.

My other interests are gardening and volunteering for the Tauranga Women's Refuge. I have always enjoyed sports, especially rugby and tennis but nowadays it's indoor and outdoor bowls. I also enjoy music and like to sing along with the Village Radio Announcers when I am the technical operator, it sure beats doing the dishes!