Volunteer Profile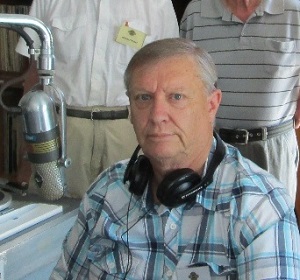 Peter Shaw
Announcer/Panel Op
All the way from Gisborne and Tepuia Springs I arrived in Tauranga in 1993 on transfer.
I have been involved with 50's and 60's music longer than I care to remember in one way or another.
These days I still do the odd D.J. job for the Baby Boomers who have reached their 60's or 70's and also Rock n Roll on a Thursday evening for the Tauranga Rock n Roll Social Dancers.
When I am not involved in music I spend my life as a Company Rep and with my family.
Listen out for my shows, I often have a segment during the last hour of the show called 'Hazy Memories' from the 50's and 60's, these tunes are not often played on the radio.