Volunteer Profile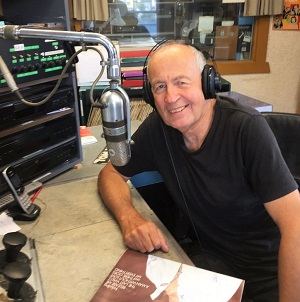 Murray Maunder
Announcer/Panel Operator
I was born in Tauranga and spent most of my life here. My business in TV media has taken me to USA, Australia, S.E. Asia and Ireland.
Last year I decided it was time to ease back a little on my commitment to camera and edit work and put back into the community. Village Radio came to mind where I could share my love for music, especially from the 50s to the early 80s. My daughter is a musician in Wellington and I follow her pursuits with great interest.
I particularly love the sound of vinyl records and high performance petrol engines! I have raced motorcycles and keenly follow motorsports particularly the celebration of the 60s and 70s cars and bikes. I look forward to interacting with a growing, not diminishing audience and sharing some of the great old classic music.