Volunteer Profile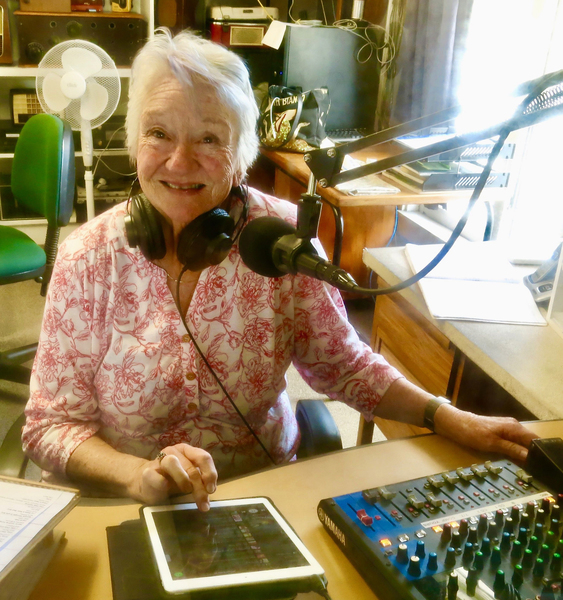 Christine Giddens
Announcer
Mantra: Something Familiar, something peculiar, something for everybody (Stephen Sondheim)
Born in Chester N.W. England, I came to N/Z. in 1969 always intending to return home. A work place romance resulted in a rapid rethink. We have now been married 40+ years and have a wonderful son and daughter. We have to thank our daughter for supplying us with a much loved grandson.
Over the years I have become a familiar face and voice around town thanks to a charmed run of excellent acting roles with 16th Avenue Theatre. Tuning into Village radio one Sunday I heard the call for new announcers. I decided that this must be karma, rang in straight away ...and here I am.
I love many genres and eras of music and look forward to entertaining Village Radio Listeners and maybe introducing them to music and musicians that they have maybe not heard before. My theme song is Ain't Misbehavin.