RADIO FERRYMEAD - CHRISTCHURCH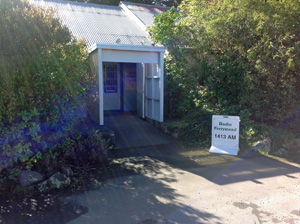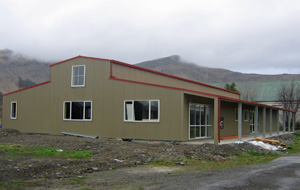 Old Building
New Building In Progress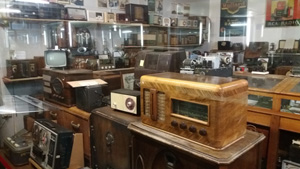 In
side the New Building
Part of the Valve Radio Display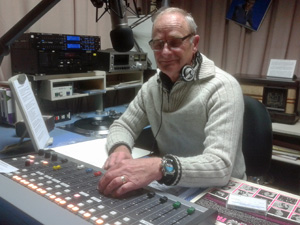 Stewart Lean in Studio One

BONNIE LEONARD'S FAREWELL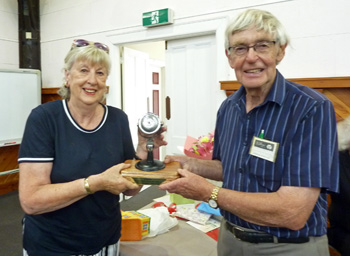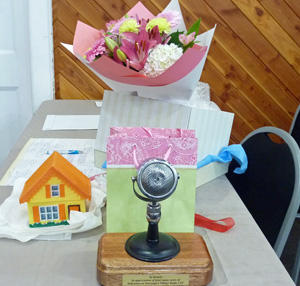 George Stewart presenting a handcrafted microphone. Some of the other gifts.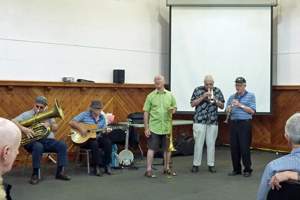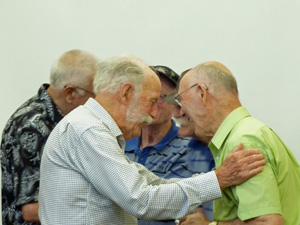 Bay Dixie Band. Roly Hammond presenting a cheque to Bay Dixie.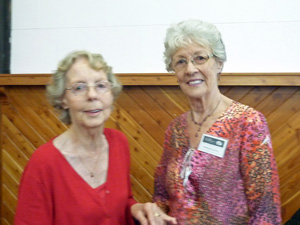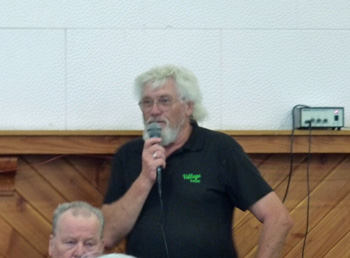 Barbara Fern with Shirley Hanly who lead the sing-a-long. Our Chairman, Steve Lambie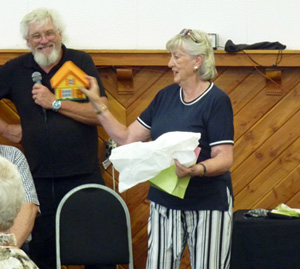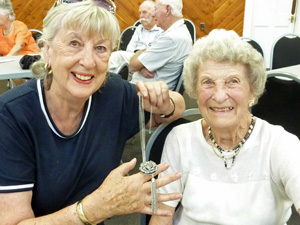 Bonnie with Sheila of Pyes Pa and the necklace Sheila gave her.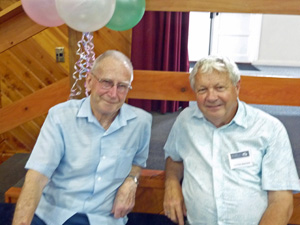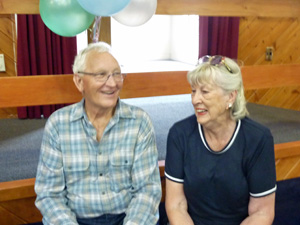 Kel Raine and Lloyd Davies Jim Wood with Bonnie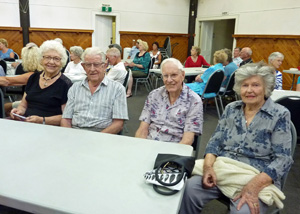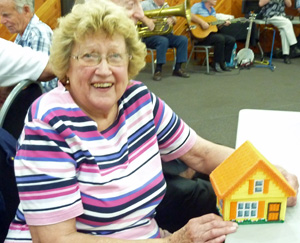 Friends of V.R. Barbara Gorle with the handcrafted house she made for Bonnie.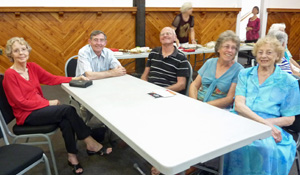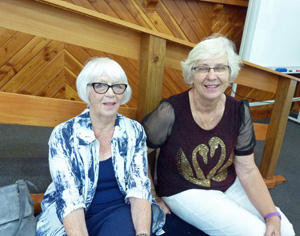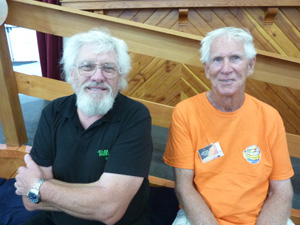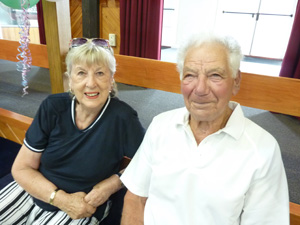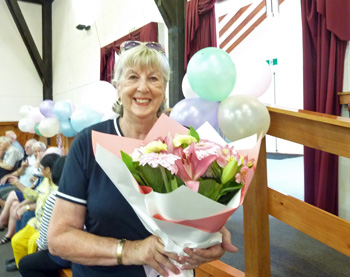 VOLUNTEERS ENJOYING WAITANGI DAY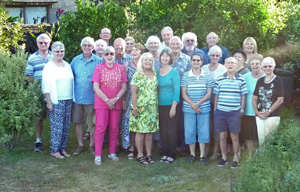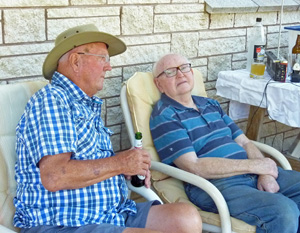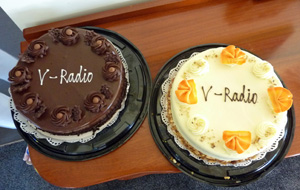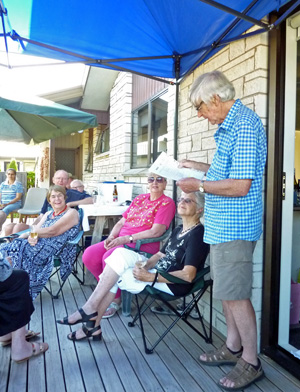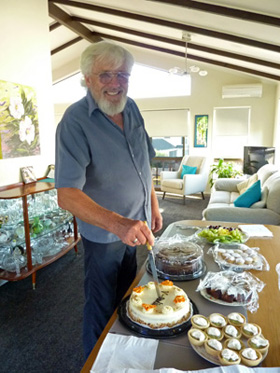 George Stewart telling the Volunteers about the Chairman, Steve Lambie cutting the donated cakes.
transmitter.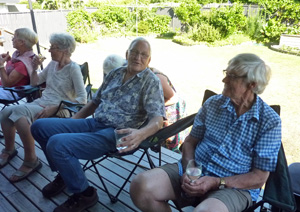 STUDIO GUEST - JUSTUS ROZEMOND - B.O.P SYMPHONIA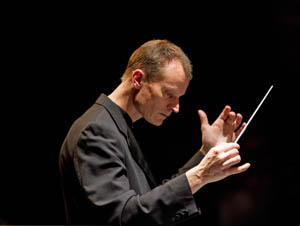 1923 STUDEBAKER (ROSIE) AT VILLAGE RADIO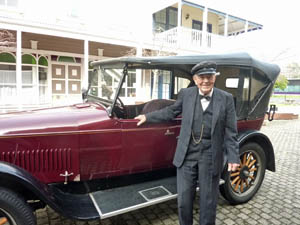 32nd BIRTHDAY CELEBRATIONS

Russ Bain the Winner Of The Raffle
Beth Percival Wins The Second Prize Raffle

Vern Jacobsen Cuts The Cake

Just some of the radios in our collection
LIONS MARKET DAY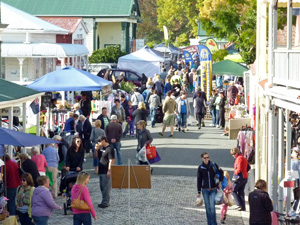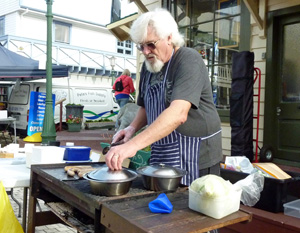 Scene from Village Radio Studio Chief Sizzler - Steve Lambie
Assisted by Brian Williams Another View from Our Studio
JON WELLER VISITS VILLAGE RADIO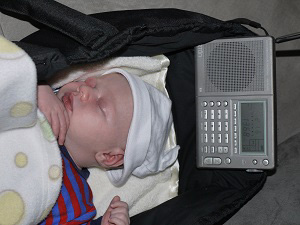 Jon with Bonnie in studio one Finn relaxing to Village Radio our youngest listener.
our 30th birthday celebrations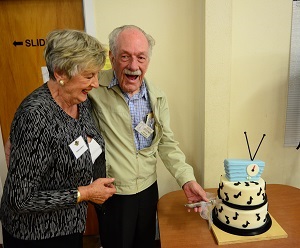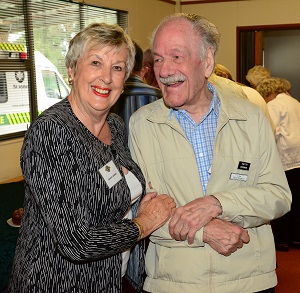 90 year old Keith Spooner with Bonnie Leonard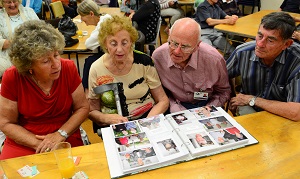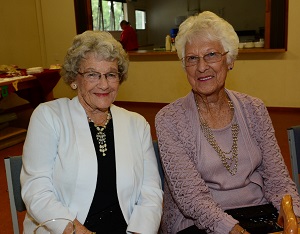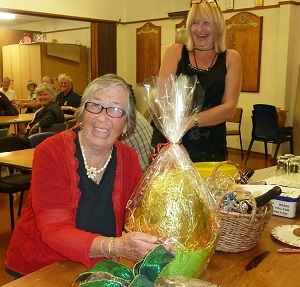 Councillor Catherine Stewart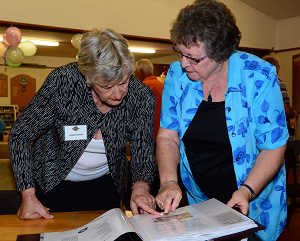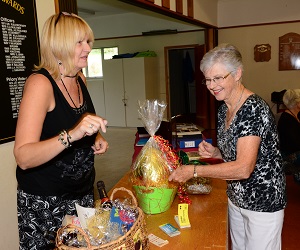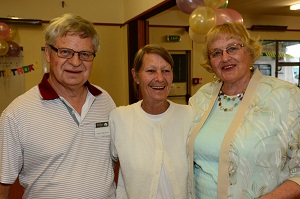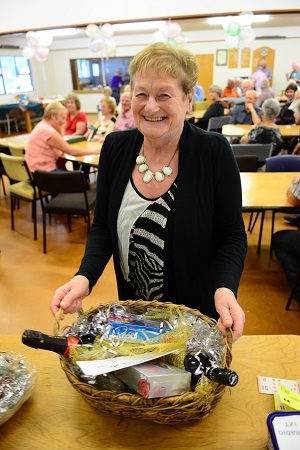 the sugar plum tree café
Manager - Jeni with staff member, Emma and the vintage valve radio
VOLUNTEERS PAST AND PRESENT MEET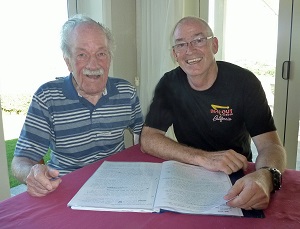 Keith Spooner (90 years old) an ex announcer with John Stephens
looking over Keith's scripts he used for his programmes
volunteers take time out at Christmas
KEWPIE CRUISE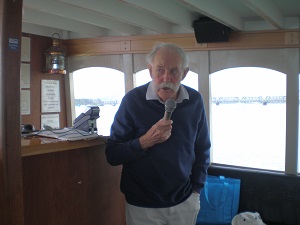 29th BIRTHDAY CELEBRATIONS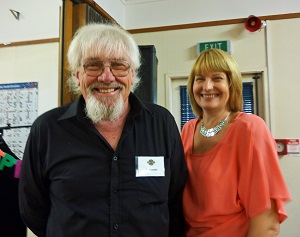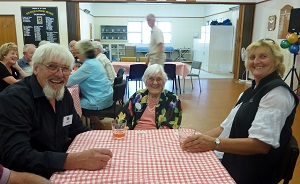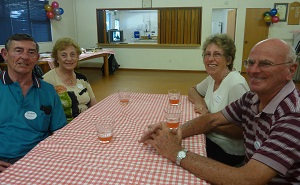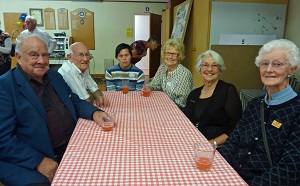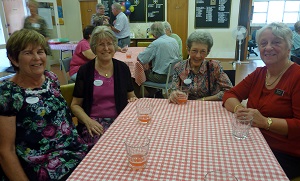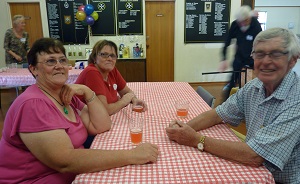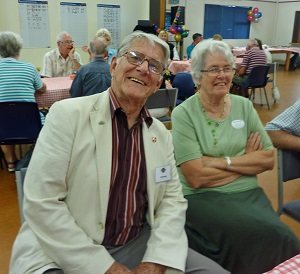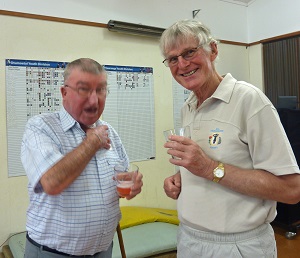 KEVIN NICHOLSON - in search of OPALS
Kevin Nicholson from the Rock Shop in the shop below Village Radio, Tauranga spoke to David Wall on his Thursday afternoon show. Kevin spoke about his time as an opal miner in Lighting Ridge, Australia.

28th birthday april 2012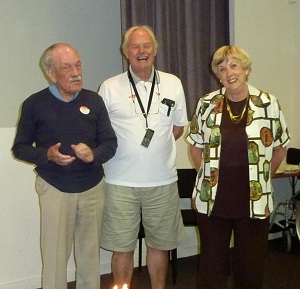 Village Radio's 28th Birthday April 2012 - Keith Spooner, Tim Wood and Bonnie Leonard
THE 75 YEAR OLD COLLINS TRANSMITTER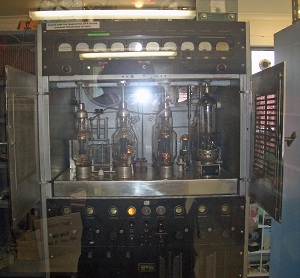 Village Radio is now able to use this 75 year old transmitter for live broadcasts.
Thanks to our Technicians George Stewart, Russ Bain
and Neil Walsh
JACK CHAPMAN RETIRES AFTER 25 YEARS WITH VILLAGE RADIO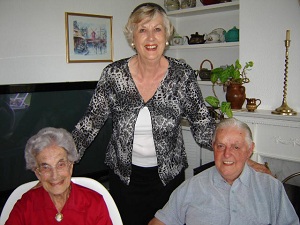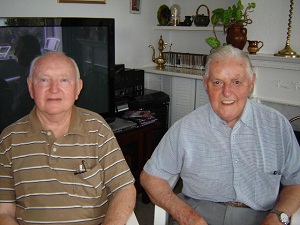 Eunice and Jack with Station Manager, Bonnie Leonard Neil Walsh with Jack
Mid Year Christmas Dinner Photos
Our Friends of Village Radio