Volunteer Profile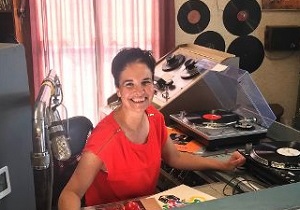 Kate Pollock
Announcer/Panel Operator
Hello there!
My name is Kate Pollock and I am both an announcer and panel operator at Village Radio. I have two regular shows each week on Wednesday and Thursday mornings from 8am until 1pm.
I am a New Zealander who returned 3 years ago after spending 9 years working on Super Yachts, where I met my Irish husband in a Dutch shipyard. When we decided to leave the yachting industry we went to Africa for three months where we got marrie in a local Masi Village in Tanzania,
Music is a huge part of my life and I have always loved the music made in the 50's, 60's, 70's and in particular the 80's. I hope you enjoy the playlistys that I prepare and remember you can always call Village Radio for that favourite song of yours!